Tom Segura's new comedy special "Sledgehammer" has just been released on Netflix. The stand-up comedian and podcaster talked about a variety of topics, including his basketball injury that happened during the COVID-19 pandemic in 2020.
Segura played basketball with fellow comedian and co-host of "Two Bears One Cave" Bert Kreischer sometime in 2020. At one point, the 44-year-old comedian tried to dunk a basketball but slipped and fell on his left arm. It resulted in a complete fracture that required surgery.
According to TMZ, Segura also injured his knee during the dunk attempt. In the wake of his new Netflix special, the video of the injury has resurfaced online. The video was so horrific that even YouTube removed it from its website for being too graphic.
•
Here's the video of the injury but fair warning, it's not for everyone. Watch at your own risk.
In an appearance on "Pardon My Take," Tom Segura discussed his basketball injury with Mr. Cat and Mr. Commenter. Segura recalled Bert Kreischer asking him if he was fine and telling him to call for an ambulance.
"Well, Bert was there," Segura said. "I still remember him going, "You okay, buddy?" And I was sitting there with my arm facing the other way, behind my back, he goes, "Buddy?" And I was like, "Call 911."
Segura added that he even showed the video of his injury to the medical personnel who tended to him.
"The trauma surgeon comes in and he's like, 'So, like, how did this happen?'" Segura said. "And I'm telling him, and he's like, 'OK.'
"And I could see that he's putting it into his head and then I go, 'You know, I have it on video.' And he goes, 'I'm sorry, what?' 'I have it on video from multiple angles.' 'Why?' 'Well, because, we're filming for this thing.'"
Also Read: "I heard Moriah Mills is getting his name on her other cheek" – Anthony Edwards warning women to stop DMing him sparks hilarious reactions online
---
One of Tom Segura's dreams is to interview Michael Jordan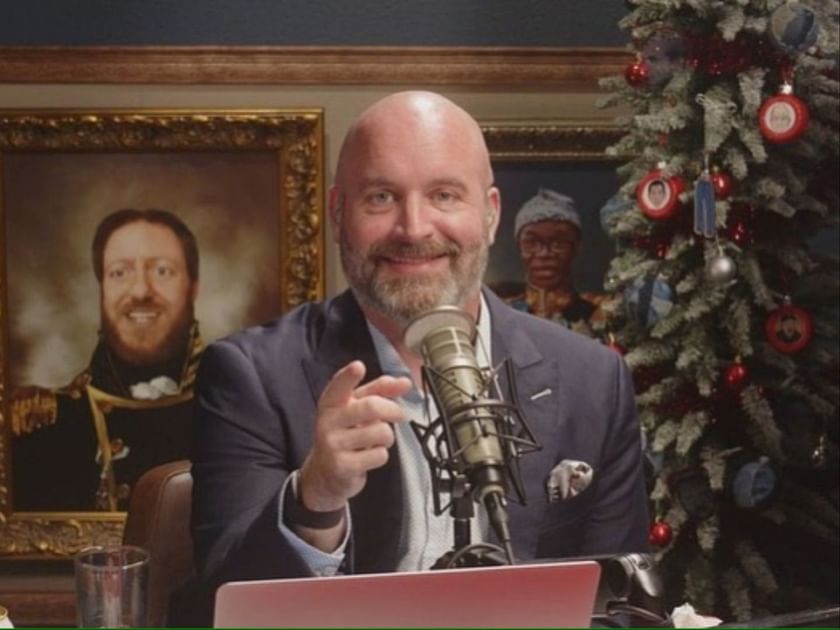 Tom Segura's podcast "Two Bears One Cave" with Bert Kreischer is one of the most popular podcasts in the world today. They recently had the famous director Quentin Tarantino as a guest, and Segura was pumped to have him on their show.
In an interview with Deadline, Segura said that one of his dream guests for the podcast is Chicago Bulls legend Michael Jordan.
"There's a number of people on that list," Segura said. "I'll tell you, I think if you get him in the right environment and mindset and everything,
"I would probably lose my mind the most over Michael Jordan because I'm a kid that grew up (at the height of his stardom)."
Also Read: "Moriah Mills just got offered ultimate slam dunk deal" – $1 million offer for Zion Williamson's sex tape by adult website has NBA fans in shambles
Edited by Juan Paolo David

#Tom #Segura #basketball #slam #dunk #injury #video #resurfaces #wake #Netflix #special #Sledgehammer