The Minnesota Twins are barely hanging on to the lead in MLB's worst division, but the team's struggles are not the pitching staff's fault.
Minnesota enters Wednesday's game against the woebegone Kansas City Royals with a 44-43 record. The Twins have struggled to put much distance between themselves and the .500 mark, and they hold a scant one-game lead on the Cleveland Guardians atop the American League Central.
•
However, the Minnesota Twins pitching staff ranks No. 1 out of 30 MLB teams in seven pitching categories. The Twins top the majors in ERA, strikeout rate, OBP against, SLG against, OPS against, innings per start and quality starts.
With pitching stats like that, one might think that the Twins would be running away with the division with a record ranking among the best in MLB.
However, Minnesota's hitting has been so deplorable that the excellent pitching has become critical to keep the team barely above break even.
While the Minnesota Twins pitchers strike out a lot of batters, the team's hitters also lead the league with 880 whiffs. Twins hitters have struck out 48 more times than the No. 2 team on the list: the San Francisco Giants.
Twins hitters are also hitting .234, good for 24th in baseball.
The Minnesota Twins had, for many seasons, been known as a hitting team that patched together a pitching staff with duct tape and glue. That all changed this offseason when the team engaged in a need-for-need trade with the hitting-starved Miami Marlins.
The Twins sent AL batting champion Luis Arraez to Miami for starting pitcher Pablo Lopez. While Lopez has solidified the No. 3 spot in the rotation, his 4-5 record and 4.24 ERA pale in comparison with Arraez's .387 average for the 50-37 Marlins.
The Twins are suffering through Carlos Correa's extended slump this season. The star shortstop is hitting 48 points below his .275 career average at .227 entering Wednesday's game. Minnesota also employs strikeout machine Joey Gallo, who has struck out 89 times in 65 games.
Minnesota Twins net just one All-Star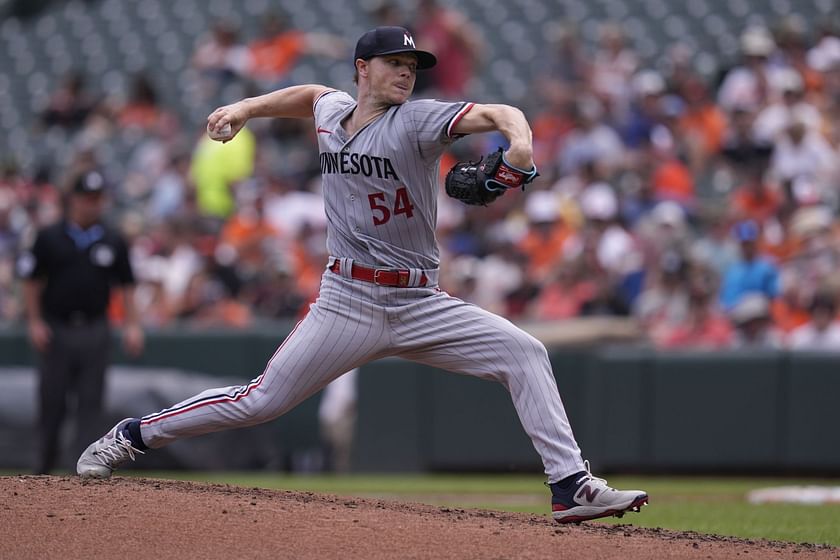 The Twins have just one representative in this season's All-Star Game. Staff ace Sonny Gray was selected for the third time in his 11-year MLB career. He is 4-2 with a 2.50 ERA.
Minnesota's No. 2 starter Joe Ryan, who has an 8-5 record with a 3.42 ERA, and closer Jhoan Duran, who has a 1.93 ERA and 12 saves, were both snubbed.
Edited by Joseph Schiefelbein

#God #games