St. Louis Cardinals staff ace Adam Wainwright is heading to the injured list with what is being termed "shoulder discomfort."
Wainwright was torched once again in Tuesday's 15-2 loss to the Miami Marlins, lasting just 3-1/3 innings after giving up seven runs (four earned). The 41-year-old retired just 10 of the 20 batters he faced.
•
Adam Wainwright announced last offseason that the 2023 campaign would be his final as a major leaguer. He opened the season on the IL and has been awful in his 11 starts this year.
He currently owns a 3-4 record and a 7.66 ERA with a 1.99 WHIP. Both his ERA and WHIP are the worst of his 18-year career with the St. Louis Cardinals other than a 13.50 ERA in two games during his MLB debut season in 2005. He has an ERA approaching 20.00 in his past three games, including giving up seven earned runs in three innings during a 9-1 loss to the Chicago Cubs in London on June 24.
However, Adam Wainwright has vowed that Tuesday's game is not the last time fans will see him in a St. Louis Cardinals uniform. He said:
"That's not the end."
It's been a rough season from the start for Adam Wainwright, who signed a one-year, $17.5 million contract with the St. Louis Cardinals to finish out his career with one last go-around.
Wainwright missed the first month of the season after suffering a groin injury while lifting weights on an off-day after pitching for Team USA in March's World Baseball Classic.
It's been a nightmarish season for the Cardinals in general. The traditionally top-notch ballclub is mired in one of its worst campaigns in over a century. St. Louis is currently the third-worst team in the National League with a 35-50 record.
Adam Wainwright has been a rock for St. Louis Cardinals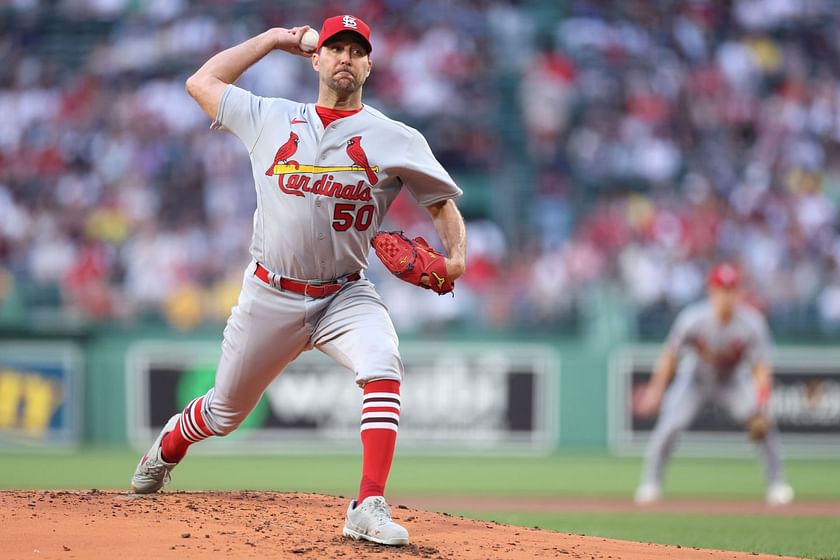 Wainwright was taken by the Atlanta Braves with the 29th overall pick of the 2000 MLB Draft. However, while still a minor leaguer, he was dealt to the Cardinals in a multi-player deal in 2003.
In his time in St. Louis, Wainwright has won two Gold Gloves, led the league in wins twice, started 30 games or more 10 times in 18 seasons, and was a part of the Cardinals' 2006 World Series winning team.

#Louis #Cardinals #ace #Adam #Wainwright #vows #return #injured #list #sore #shoulder