There is something brewing in Buffalo with Stefon Diggs, Josh Allen and coach Sean McDermott. After Diggs was reportedly absent from mandatory minicamp to then coming to the team facility and leaving, questions arose.
At the time, McDermott said that the Diggs situation was "very concerning." Since then, the media have been trying to get to the bottom of what has now become a huge story in the NFL.
Josh Allen said via "Around The NFL" that there is no need to talk about it anymore and that the media blew up the story. However, fans on Reddit have laid the blame squarely at McDermott's feet on this one.
•
" class="promoted-img" loading="lazy" width="1440″ height="220″ alt="nfl-wordle-promotional-banner" />

"Your head coach is the reason is blew up. He was the one who fanned the flames," one fan posted.
Other NFL fans chimed in, going after McDermott for his comments that they believed poured gas on the fire.
Most agree that if it hadn't have been for McDermott's comments, the situation wouldn't have blown up the way it has. Some have even said that the Bills can't win the Super Bowl this season with this issue hanging over their heads.
---
Will Josh Allen and Stefon Diggs' situation rear its head again?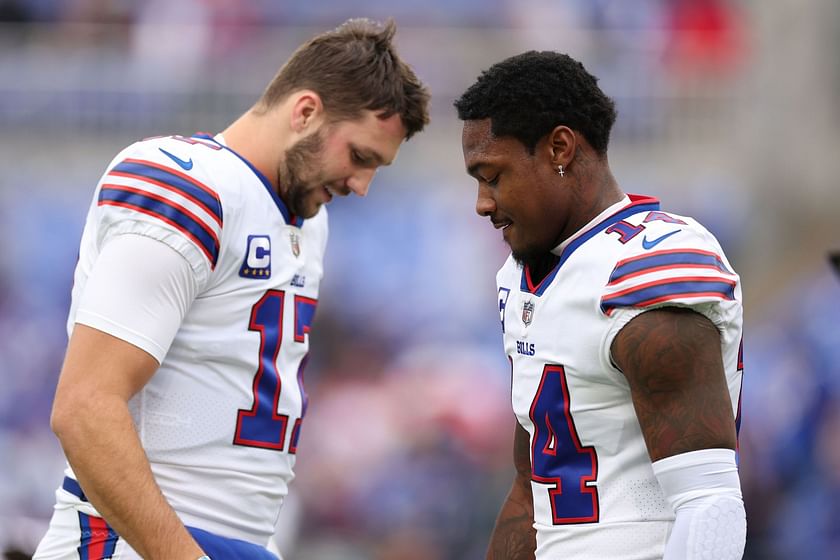 For many, it's a bad thing waiting to happen for Buffalo next season. With the thought of whatever the reason for Diggs' absence now being resolved, there's still no clear idea of what exactly the reason was.
Former NFL quarterback Robert Griffin III said that this might have had something to do with Diggs' lack of targets in the playoff loss to the Bengals, but noone knows for sure.
While it seems from the outside at least that Allen and Diggs have a good relationship now, many wonder what will happen the first time Diggs doesn't get the number of targets when or how he wants. Will it blow up again?
For many, it is a ticking time bomb that could threaten to destroy the Bills' season, and no doubt all eyes will be on Josh Allen and Diggs in Week 1 when they face Aaron Rodgers and the New York Jets.
Edited by Joseph Schiefelbein

#Sean #McDermott #slammed #NFL #fans #Josh #Allens #remarks #Stefon #Diggs #situation