The San Diego Padres designated Nelson Cruz for assignment on Tuesday. The move was announced by the team amidst a flurry of activity and spells the end of the 43-year-old designated hitter's run with the Friars.
Padres manager Bob Melvin told reporters Tuesday that the decision to cut Cruz loose was a "tough one," saying:
"He's a big impact in the clubhouse. Across the board, throughout the league, the respect that he brings, playing against him from afar, it's fantastic. He comes as advertised — leadership, all of the above."
•
Nelson Cruz, in his 19th MLB season and first with the San Diego Padres, was batting .245 with five home runs and 23 RBIs over 49 games. He has played for eight teams in his major league career, hitting 464 home runs with 1,325 RBIs and a .274 average.
Melvin noted that the San Diego Padres moved to DFA Nelson Cruz as a matter of providing greater versatility for the team. While Cruz made a brief appearance at first base for San Diego this season, he has not played anywhere but DH since 2016. Melvin told reporters:
"I think it's more about versatility here now. We have a couple guys in here and (Matt Carpenter) that basically just DH. We needed to be able to give some guys some days off a little bit more, need a runner off the bench, need to have a little bit more versatility. So unfortunately, we had to make this move today."
After playing for the Washington Nationals in 2022, Nelson Cruz signed with the San Diego Padres for the bargain basement price of $1 million for the 2023 season, meaning that the team gets off relatively cheaply in the case of his release.
Another DFA candidate, infielder/DH Matt Carpenter, is hitting a meager .178 but is signed to a $6.5 million contract for this season with a player option for 2024, making him a much more expensive player to jettison.
Cruz was far from the lone reason that the Padres are mired in one of the most disappointing MLB campaigns of the season. San Diego, a fashionable pick to go to the World Series this year, after losing to the Philadelphia Phillies in the 2022 NLCS, is 11 games out of first place in the NL West with a 39-46 record.
Nelson Cruz likely to have options beyond the San Diego Padres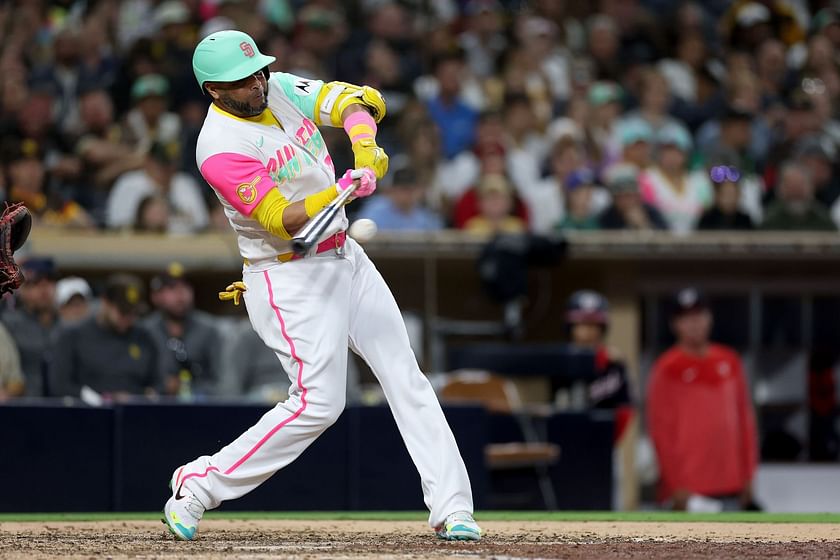 Cruz, as beloved for his clubhouse presence as he is for his offensive ability, figures to be a quick, cheap pickup for a hitting-starved club with hopes of advancing to the postseason.
After turning 43 on July 1, the big bat could still find a home to play out the rest of his 19th MLB season.
Edited by Nicolaas Ackermann

#Sad #Father #Time #lost #worst #players #team