Paul George has been linked several times to the New York Knicks this offseason. However, the latest NBA rumors suggest that the Knicks have rejected the idea of acquiring George from the LA Clippers.
ESPN and MSG Network analyst Alan Hahn said on a recent episode of the Bart & Hahn podcast with Bart Scott that the Knicks are not willing to give up a lot of assets for George. The Clippers star is entering what could be the final year of his current contract, which means his value is not as high as it used to be.
Hahn added that the two teams continued discussing a deal until the Knicks pulled out of a potential deal after George wanted a contract extension.
•
"They had a chance to get Paul George," Hahn said. "They said it was too expensive. They don't want to do it. They've already backed outta that. They talked to the Clippers; the Clippers gave what it would cost.
"Then Paul George said, 'But I want an extension.' And they said, 'We're not doing that.' And they walked away. So Paul George is off the table. As far as now goes, it's off the table."
George has been great for the LA Clippers whenever he has been healthy. The Clippers even made it to their first Western Conference Finals in 2021, with George as the top star while Kawhi Leonard was injured.
The 33-year-old forward played 31 games in an injury-plagued 2021-22 season where the Clippers failed to make the playoffs. He bounced back last season with another All-Star campaign but missed the final part of the regular season due to a knee injury. He ended up missing the Clippers' first-round matchup against the Phoenix Suns.
Also Read: "I heard Moriah Mills is getting his name on her other cheek" – Anthony Edwards warning women to stop DMing him sparks hilarious reactions online
---
Paul George available this summer, Clippers not planning to offer new contract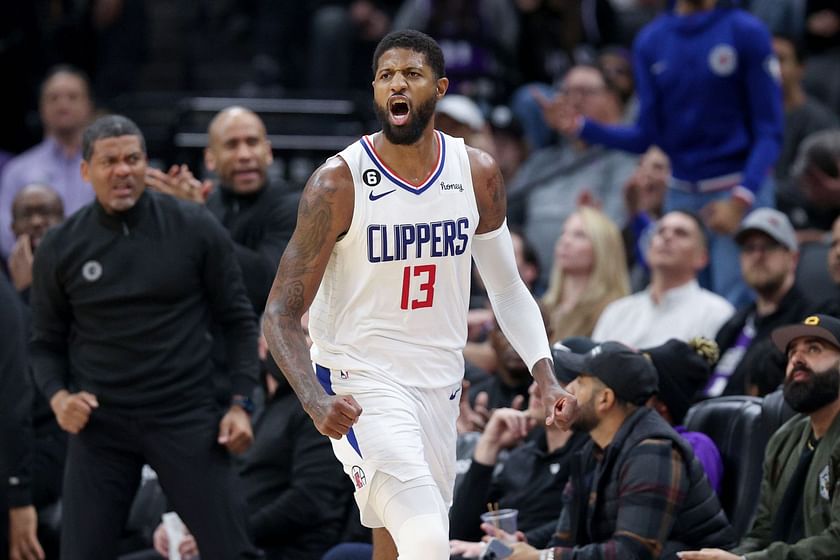 On a recent appearance on the FnA Podcast with Kevin Figgers and Adam Ausland, NBA Insider Howard Beck said the LA Clippers' apparent frustration with Paul George and Kawhi Leonard. Beck also said that George will be available for the right price.
"I was hearing things that suggested Paul George was in play, and everything since then has validated that," Beck said.
"I think he's in play. … They're not trying to give him away, but they are trying to pivot, and they do have a franchise-wide frustration with the way that this era has gone."
Meanwhile, ESPN's Zach Lowe reported that the LA Clippers are still open to continuing the partnership of Kawhi Leonard and George. However, the franchise is not willing to give both stars an extension too easily due to their injury history.
Also Read: "Enough Twitter for me today" – Jalen Green and Josh Christopher video goes viral, sparks hilarious reactions online
Edited by Juan Paolo David

#York #Knicks #reject #Paul #George #trade #due #players #contract #extension #demand