The much-awaited My Adventures With Superman episode 1 is set to release on Thursday, July 6, 2023, on Adult Swim. The episode will then become available to stream on MAX (previously known as HBO Max) on Friday, July 7, 2023.
Episode 1, titled Adventures of a Normal Man will feature the beginning of Clark Kent's journey in his 20s. He will be seen meeting the bright and driven Lois Lane, and becoming friends with Jimmy Olsen by joining the Daily Planet. They will then form an iconic trio and begin to discover who they are as a part of an investigative reporting team.
Many fans are excited for the premiere of the show as this will be the first solo animated Superman series since the original from 1996.
---
My Adventures With Superman episode 1 will showcase Clark Kent joining the Daily Planet
The Man of Steel will obviously be the main focus of My Adventures With Superman. But the series will provide a fresh perspective on Clark Kent's efforts to keep his identity as Superman a secret.
In the first episode, fans will see Clark moving to Metropolis after leaving the Kent farm. He will embrace his responsibilities as a reporter at the Daily Planet and his duty as the hero of the city. Meanwhile, he will also fall in love with Lois and develop a close friendship with Jimmy Olsen.
---
My Adventures with Superman episode list and titles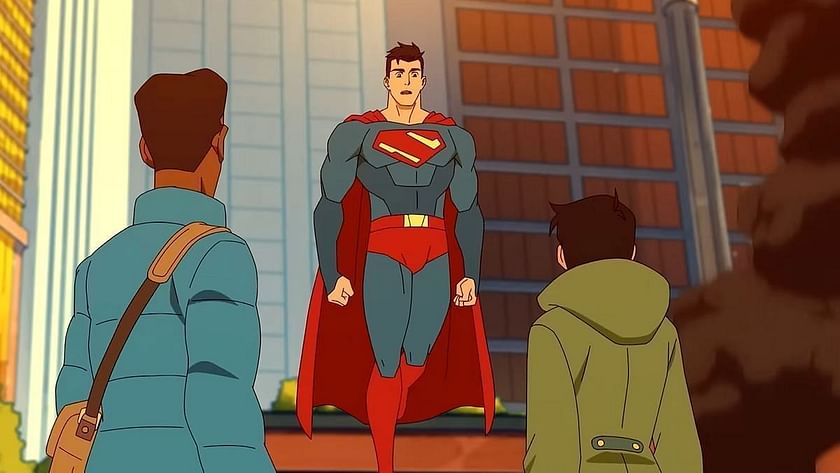 The first season of the series consists of five episodes, which will follow a weekly release pattern. Following episode 1, fans will see Superman battle the INTERGANG criminal ring. He will also be interviewed by Lois in the following episodes of the series, which are titled:
Episode 2 – My Interview with Superman
Episode 3 – Let's Go to Ivo Tower, You Say
Episode 4 – You Will Believe a Man Can Lie
Episode 5 – My Adventures with Mad Science
---
My Adventures with Superman cast and synopsis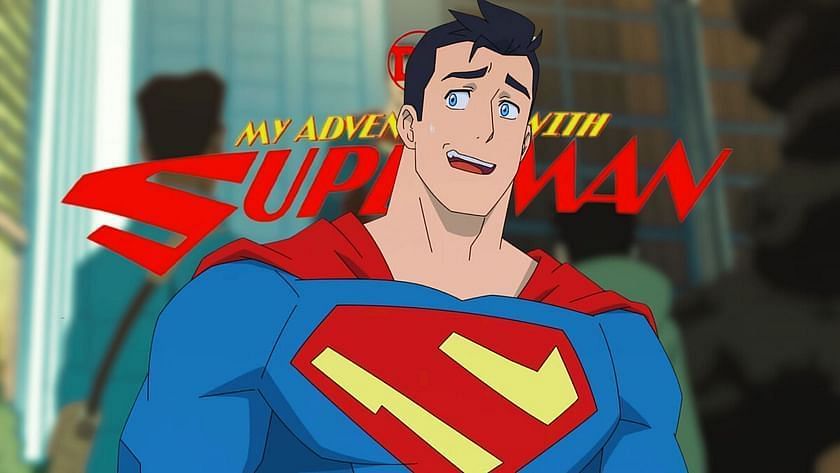 The latest Superman animated series gives fans a new take on the hero. It also inspires the younger generation to fall in love with the character, in the same way, people did back in 1996, when the original Superman: The Animated Series was released.
The official synopsis of My Adventures With Superman reads:
"In this serialized coming-of-age story, we follow Clark as he builds his secret Superman identity and embraces his role as the hero of Metropolis – and perhaps the world."
The synopsis continues:
"Lois, now growing into a star investigative journalist, takes aspiring photographer Jimmy Olsen under her wing. All the while, Clark and Lois are falling in love, sharing adventures, taking down bad guys, stumbling over secrets, and discovering what it means to be Superman and Lois Lane."
Created by Jake Wyatt, the series features several prominent voice actors including Jack Quaid (The Boys) as Clark Kent / Superman, Kiana Madeira (Perfect Addiction) as Kara Zor-El / Supergirl, Alice Lee (Zoey's Extraordinary Christmas) as Lois Lane, Ishmel Sahid (Cousins for Life) as Jimmy Olsen, and Jeannie Tirado (Soul) as Lana Lang, among many others.
Edited by Adelle Fernandes

#Adventures #Superman #episode #release #date #watch #cast