Shaquille O'Neal is a savvy businessman who has enough experience in purchasing various products to help him grow his wealth. However, during one instance, when he was questioned for changing the initial price of a product he bought, O'Neal quickly made up a perfect excuse.
Jesse James is a famed automotive mechanic who also dabbles in different business ventures. According to James, he made a motorcycle for Shaq, which costs $55,000. Surprisingly, O'Neal wasn't honest to those who asked him how much his bike cost and gave them a different price.
In an interview with Graham Bensinger, James surprised the four-time NBA champion when he asked him why he changed the price.
•
"My question for Shaq attack is, everyone knows I built you a bike for $55,000," James said, "but how come when you picked it up, you went to the Century Club in L.A. and told everybody you paid $155,000 for it?"
Luckily, O'Neal came prepared with a logical answer.
"Well Jesse," Shaq said. "The answer is I wanted to make you look good. I only paid $50k, but if I tell them I paid $100k, when they come and ask for the same bike, you tell them $100k. Your profit is $100k.
"I was looking out for you. Not for me. I wanted you to look good, Jesse. You know I love you."
The Hall of Famer's answer is unique and is a great excuse. It is known that O'Neal likes to satisfy those who get involved with him in business financially. So, maybe he was looking out for James.
You might also be interested in reading this: Kobe Bryant was protected by Jerry Buss from Shaquille O'Neal in his rookie days according to former All-Star – "He's off limits"
---
Jeanie Buss left Shaquille O'Neal off her list of most important figures in the Lakers, leaving the 15-time All-Star shocked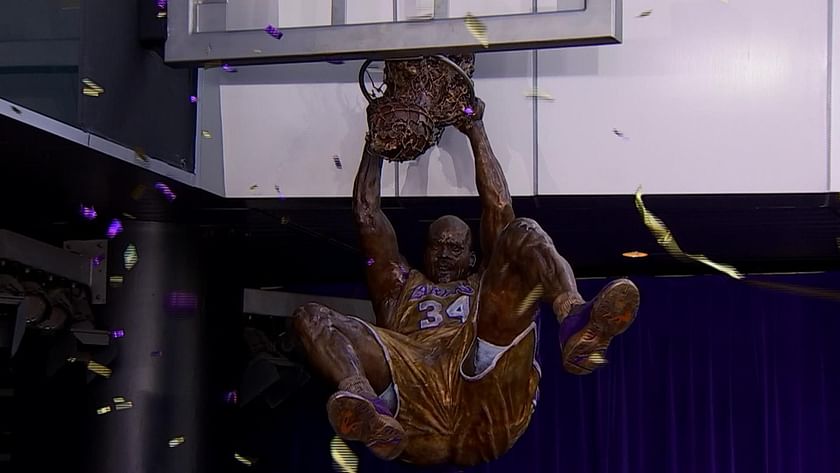 The LA Lakers solidified their place in the NBA during Shaquille O'Neal's time with the team. With the center, Los Angeles won three straight titles during his prime. Not only that, he earned the Finals MVP award three times.
Jeanie Buss, the Lakers' executive, recently revealed her five most important figures in the team's history. To many's surprise, O'Neal didn't make the list. Even the 1999-00 NBA MVP couldn't believe what he saw and shared it on his Instagram account.
Buss named Kobe Bryant, Kareem Abdul-Jabbar, LeBron James, Magic Johnson and Phil Jackson as the most important people in the franchise's history. Shaq had a ton of contributions to the organization, which is surprising to see him not be included in the list.
Also read: When Shaquille O'Neal revealed what happened at the sets of Curb Your Enthusiasm: "I always wanted to be a stuntman"
Edited by Joseph Schiefelbein

#wanted #good